On the 5th April 1982, a large British task force set out on a 7500 mile journey to liberate a group of tiny windswept islands in the South Atlantic. On 1st May began the biggest naval action to take place since the Second World War - nearly 900 men lost their lives. 2012 marks the 30th anniversary of the conflict.

These pages are not only a resource of information (containing contributions from people from all round the world, many of whom were actually involved) but also a tribute to those who served in the forces of both sides during the conflict.
Contents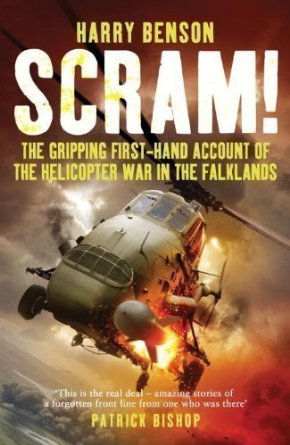 Featured book
Scram!: The Gripping First-hand Account of the Helicopter War in the Falklands
by Harry Benson

In April 1982 Harry Benson was a 21-year-old Royal Navy commando helicopter pilot, fresh out of training and one of the youngest helicopter pilots to serve in the Falklands War. These pilots, nicknamed 'junglies', flew most of the land-based missions in the Falklands in their Sea King and Wessex helicopters. Much of what happened in the war - the politics, task force ships, Sea Harriers, landings, Paras and Marines - is well-known and documented. But almost nothing is known of the young commando helicopter pilots and aircrewmen who made it all happen on land and sea. This is their 'Boys Own' story, told for the very first time.

Harry Benson has interviewed forty of his former colleagues for the book creating a tale of skill, initiative, resourcefulness, humour, luck, and adventure. This is a fast-paced, meticulously researched and compelling account written by someone who was there, in the cockpit of a Wessex helicopter.